Looking after your rug from the beginning helps your rug last for a long time normal care consist of two steps.
1. Periodic cleaning means removing the dust which has accumulated in the pile of the rug. The rug must be cleaned with a vacuum cleaner gently once a week and thoroughly once a month. This process prevents the settling of dust and crumbs within the pile.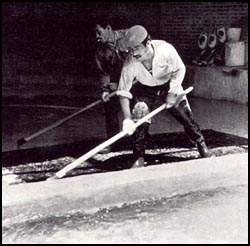 ---
ŞİŞKO OSMAN HALICILIK
TURİZM SANAYİ VE TİCARET LTD.
Kapalıçarşı Zincirli Han No: 15    34126 İstanbul / TÜRKİYE
Phone: (90) - 212 - 528 35 48 , Fax: (90) - 212 - 526 72 87
Web site: www.siskoosman.com
E - mail: siskoosman@siskoosman.com

On new rugs, there can be some loose wool yarn. After a few times of vacuuming, the loose wool yarn will be removed. To clean spills and any sort of dirt on the rugs, the use-of soap and water is advised. A small amount of rug shampoo or ordinary soap many be poured into a container of cold water and the soiled area should be washed and wiped with a brush and cloth or sponge. Following this, the soap must be removed thoroughly with a clean cloth and left to dry. If water is absorbed completely and has passed to the under side of rug, then back the side of the rug must also be dried.
2. The most suitable cleaning method is to have the rug washed completely by professional washers (not dry cleaners) once every 10 to 15 years. For further details, you can always write to us.